Here's a little background about the Barilaro inquiry, and an exclusive today from Michael McGowan who has been reporting on this issue as it develops.
Evidence begins in Barilaro inquiry in NSW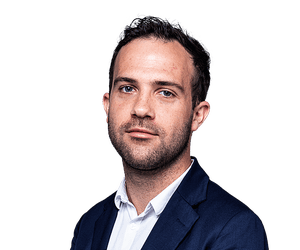 Michael McGowan
The chief executive of Investment NSW, Amy Brown, has begun giving evidence to an upper house inquiry into the appointment of former deputy premier John Barilaro to a plum $500,000 job in New York City.
After significant controversy over the role, Brown says she has reflected on the appointment of Barilaro and says that she is "confident" that she "fulfilled my duties" over the role.
Brown says that Barilaro's position was approved on 16 June, the day before it was announced. He begins in the role on 20 July.
Part of the controversy over the role is the fact it was not approved by cabinet when two other trade commissioner jobs were signed off on.
In her opening statement Brown concedes the appointment process for the trade roles was "imperfect", but that arrangement "did not reflect how those appointments should be made". That arrangement was "rectified and was corrected well before Mr Barilaro was appointed".
In other words, Brown says:
The final determination rests with me as the employer.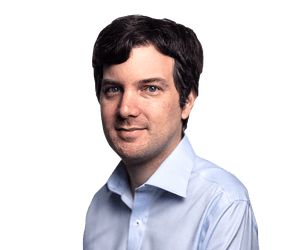 Daniel Hurst
Poll: three-quarters of Australians surveyed think US ties increase chance of involvement in war in Asia
More than three in four Australians believe the alliance with the United States makes it more likely Australia would be drawn into a war in Asia against the national interest, a new poll shows.
The Lowy Institute's annual foreign policy poll suggests that Australians are increasingly worried about the rise of authoritarianism and global instability, while their preference for democracy has reached a record high.
Three-quarters of Australians (74%) surveyed say "democracy is preferable to any other kind of government", an increase of nine points from 2019, according to a nationally representative online and telephone survey of 2,006 Australian adults in March.
The Sydney-based thinktank said a gap between older and younger Australians on the importance of democracy, which had been prominent in previous Lowy Institute polling, appeared to have "almost disappeared".
The poll found strong support for the alliance with the US, even though there was a mix of views about the potential consequences and benefits.
Read more about the poll results here:
Barilaro job hearings begin
The parliamentary inquiry into the appointment of former New South Wales deputy premier John Barilaro as the state's trade commissioner to the United States has just begun.
My colleague Mick McGowan will be sending updates throughout the morning, so stay tuned – we'll have all the developments on that soon.
Interns and fourth-year students should be able to keep vaccinating people in Victoria, pharmacists say
Victoria's pharmacy students and interns were an "untapped resource" before the pandemic hit, and pharmacists say they should be allowed to vaccinate people on a permanent basis, AAP reports.
Fourth-year students and interns were called on to bolster Victoria's Covid-19 vaccination efforts as part of a "surge workforce" under the Andrews' government's public health emergency orders.
Earlier this month, their involvement was extended to administering flu jabs under supervision.
But when the orders expire – potentially in July for Covid-19, and in September for flu – they will not be allowed to keep vaccinating Victorians.
Steven Walker, a Monash University senior lecturer and pharmacist, said there is a big opportunity for their continued involvement in community vaccination.
Walker hopes the Victorian government might consider changing legislation so students and interns can continue vaccinating people:
Currently in Victoria, only pharmacists are permitted to do formalised training to become accredited immunisers.

That's different to other states [where] students and interns are able to complete such courses and be recognised as accredited immunisers.

Given the government's been encouraging people to get the influenza vaccine with the recent changes in eligibility for free vaccines, there was a huge amount of workload for those community [pharmacies].

Our hope is that, if we can prove that the students and interns can do it, why not just keep it going?
The Pharmacy Guild of Australia agrees students and interns who have done the required training should continue vaccinating people under supervision, arguing it would help the already stretched health system and could improve retention rates.
Blockade Australia taking day to 'rest and regroup'
There were no Blockade Australia protests in the Sydney CBD this morning, despite the climate crisis activists having planned a week of action, as the protesters took a day off to "rest and regroup".
Organisers posted a message to their Telegram channel on Tuesday saying there would be no protests on Wednesday, AAP reports.
NSW Police have arrested 21 activists over the past two days, with 11 arrested on Tuesday and 10 on Monday at demonstrations across the city.
About 40 people marched from Sydney's Hyde Park up William Street towards the inner east yesterday morning.
On Monday, about 50 people took part in a march through the CBD. One of those arrested included a 22-year-old woman who locked herself to the steering wheel of a car, blocking traffic access to the Sydney Harbour Tunnel.
Protesters who disrupt major roadways, ports and railways in NSW can now be charged with newly-legislated penalties of up to two years in prison and a fine of $22,000.
Passport office queues: still not getting better.
Governor general apologises for promoting builder
Josh Butler
The governor general, David Hurley, has apologised for a decision made "on the spur of a happy moment" to pose for a photo with a builder who completed his home renovation, which was later used in the company's advertising material.
News.com.au reported on Tuesday that Hurley had been quoted in testimonials on the social media pages and website of luxury builder Homes By Howe, which carried out renovations to the governor general's private home.
"We're really delighted with the outcome and end product," the governor general says in the testimonial.
Following backlash upon the news report's publication, and questions reportedly being raised by the Albanese government, Hurley issued a statement of apology on Wednesday morning:
Regarding media reports on the renovation of my private house. I made a mistake by agreeing, on the spur of a happy moment, to express my appreciation for the builder in a video and photos. I apologise for my mistake.

I received no benefit of any kind for my participation. My words were not intended to be used in direct commercial advertising and reference to my appointment was not to be made. Nevertheless, I should have checked that my guidance was accurately followed. I have asked the builder to remove all material related to my comments.
A little delay on Victoria's Covid numbers this morning.
NSW records 11 deaths from Covid-19 with 1,526 people in hospital
There were 11,067 new cases recorded in the last 24 hour reporting period. There are 40 people with Covid in intensive care in the state.