A regulation enforcement chase ended with a wreck on Motor Highway in close proximity to the Previous Rural Hall intersection on Monday afternoon, with the driver of the fleeing car getting insignificant accidents in the crash, the Forsyth County Sheriff's Workplace reported.
The driver was charged with a number of offenses.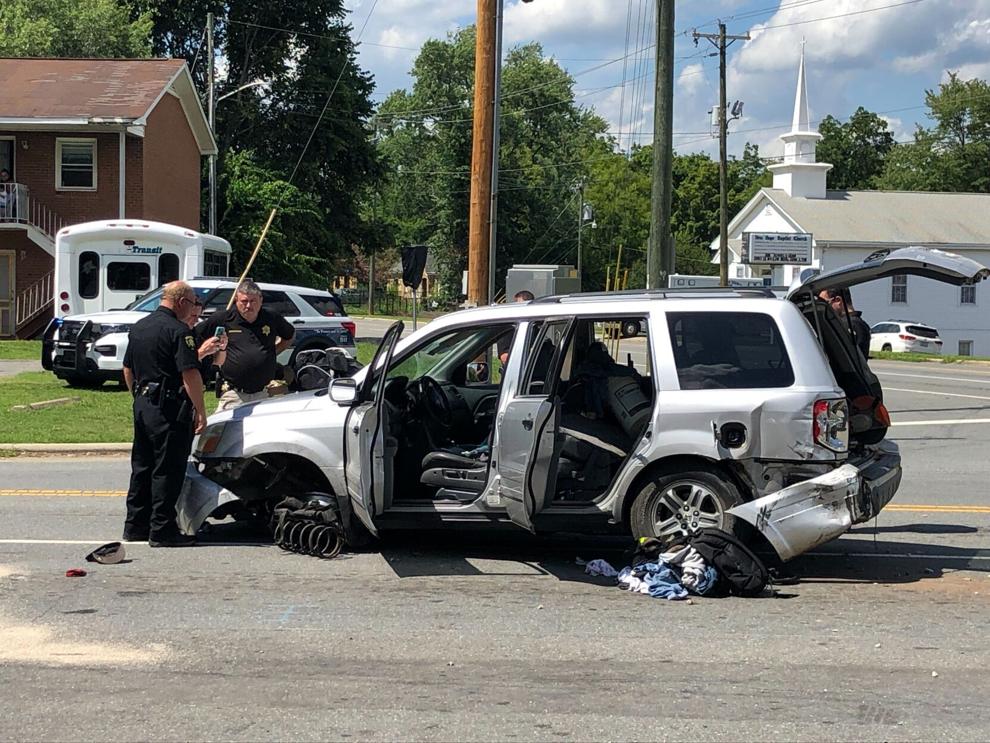 Authorities said a deputy tried using to stop a silver Honda Pilot close to 2:40 p.m. in the 5900 block of Germanton Street but that the driver refused to quit and led officers on a chase.
The pursuit lasted about 15 minutes and bundled journey on a part of the Winston-Salem Northern Beltway that has not nevertheless been opened to the public.
Deputies deployed tire-deflation devices to bring the pursuit to an stop. But authorities mentioned the fleeing driver rammed a deputy's vehicle prior to coming to a end in the 1100 block of Motor Street, near the intersection with Previous Rural Corridor Street.
Melissa Mills, who functions at the Mata Grocery at the corner, mentioned she stepped outside the house and saw the summary of the chase just in entrance of the store.
"He came traveling by way of the light and strike the control," Mills explained. "There had been at minimum 10 cops adhering to him."
Mills saw a person of the legislation enforcement vehicles collide with the fleeing Honda in making the stop.
"They threw him to the ground," Mills stated. "His head was bleeding but not profusely."
Afterwards on Monday, Michael Scott Redmond Jr. of Walkertown was charged with assault on a government official with a fatal weapon, fleeing to elude arrest, and larceny – all felonies.
According to the magistrate's order, the deadly weapon was the Honda Pilot, and the chase included speed in excess of 15 miles for each hour about the velocity limit along with reckless driving and negligence.
The larceny relates to a pending felony larceny charge for which Redmond was out on bond. Redmond was put in the Forsyth County Jail with bond established at $75,000. He has a court look on Tuesday.